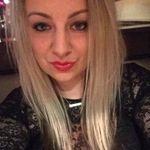 Beginner
October 2018 Ontario
Invites- letter mail or email?
We are having an intimate wedding of 50 people- closest family & friends only. One of my bridesmaids is a graphic designer and make awesome save the dates that we sent out via email. Is it tacky to also send out the invites via email? Everyone who we're inviting has an email address (that they check!) Or do people like receiving these via letter mail? (RSVPs will be requested to WW website.)
Latest activity by Michelle, on April 22, 2018 at 17:18
Beginner

September 2019 Ontario

We needed to save costs so we actually got a super good deal on vista print for our save the dates, and with that we added our wedding wire free website on the back saying please go to the website above to RSVP and for more wedding information. This way we saved on postage, invitations, and time! I'm not sure how people will feel about this (especially the older ones) but its our day and we did not want to get in over our heads financially so this was a way to cut a big cost.

Devoted

August 2018 Ontario

I'm doing a bit of both. Some guests are on Facebook others are close by so I would mail the invites too them. Also want to mail invites because I have a small wedding party of 30 guests and I'm DIY-ing the cards and envelopes.

View quoted message

We used paperlesspost.com

Super

September 2019 Ontario

I'm doing everything via email. Not only is it less expensive, but it's also very green, which means a lot to me. I want to be as eco-friendly as possible while planning this wedding! There will, of course, be a few people who get paper invites instead (grandparents, our parents, etc.).

It depends on your guests I think? I plan on doing a physical invite and an online RSVP so save on costs! I also plan to have my fiancé and I go and hand deliver as many of the invites as we can!

Beginner

October 2018 Ontario

View quoted message

Hello Stephanie,

Sounds great, which site did you use for your online invites?

We did electronic save the dates and invitations! For us, it was a money saving thing and we figured most people don't keep invitations anyway. It was a great choice for us. We can see who has opened the invitation and who hasn't, which is nice to track. Plus, we were able to add a link that went straight to our website for people to RSVP. We did have a few issues of people not knowing how to RSVP, so they just emailed, but that worked too.

Devoted

October 2018 Ontario

I think it's personal preference and what is important to you! We did electronic save the dates and are doing the same with the invites. We will likely be doing like 10-20 paper invites for our parents and key people who actually will keep them.

Frequent user

October 2018 Ontario

I've sent my save the dates through mail and I am doing the same with my invites. It's all up to you, I'm sure the invite will be beautiful either way!

Master

September 2017 Ontario

I think it is totally fine to send everything via e-mail. It is also environmentally friendly.


We did everything the old fashioned way and sent everybody something by mail.

Devoted

April 2018 Ontario

We did emails as well for both save the dates and invites. It went really well and we got super fast responses. I too had a graphic designer bridesmaid so i certainly took advance of the savings of both money and trees.

We too didn't have guests that would have trouble with email so we took advantage of that.

Frequent user

August 2018 British Columbia

We did email to save on costs as well get quick replies for the rsvps.

Curious

September 2018 Ontario

My fiancé and I are sending out the bulk of our wedding invites over email. We figure it will be easier for our guests to connect back with their rsvp. But for people like my grandparents, aunts and uncles we are sending out formal invites from an online site. You can purchase small quantities through them. I figure they are the ones most likely to keep them and appreciate them.


Master

August 2019 Ontario

I personally think it's nicer to send physical invitations out.


Beginner

October 2018 Ontario

No older guests, aside from my 70 year old uncle (who's all over the email scene lol.). Unfortunately, no grandparents left to invite

this is why I'm really considering just emailing!!

Frequent user

October 2019 Ontario

It really depends, some people have admitted to me that the wedding invite just gets tossed in the garbage after where others want to hold onto it. Personally I think its more formal to mail them out, or at least to your "A" guest list. Maybe have email invites sent out to any new additions or late invites. But allowing your guests to RSVP through the website is a good idea! That is what we are going to do.

Super

August 2018 Alberta

Either one would be fine with me as a guest, I don't think it would be tacky to send your wedding invites through email as well. I always worry about grandparents and older guests but if they have email and use it you should go for it if that's what you want.
Groups
WeddingWire Article Topics