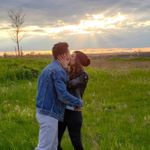 Victoria
Cambridge, Ontario · From October 2017
🕐 WEDDING COUNTDOWN...
August 4, 2022
What "shot list" did you give your Photographer??
Hello all! : ) About to give a "shot list" to the photographer as I'm reading a lot of regrets from wedding days are not getting the right photos or certain people in photos. I really want majority of...