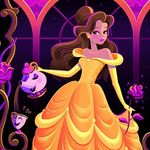 Samtam
Vancouver, British Columbia · From March 2016
I was born in Vancouver but raised in California, however I'm still not an American and am very close to my Canadian roots! My fiance and I met online... View more
I was born in Vancouver but raised in California, however I'm still not an American and am very close to my Canadian roots! My fiance and I met online through eHarmony and were engaged for 2.5 years before we got married. Our wedding was 5 years and 1 day after our first date!
Happily married 🎉
November 12, 2016

Bridal Party
Stacy
, On October 2, 2017 at 16:20
Ok before anyone reads this, i apologize for the rant i am about to go on...! LOL My FH and i decided when we first got engaged we weren't having a big wedding party, just a MH & BM. Fast forward...