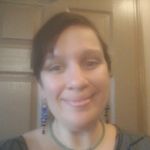 Marie
Alberta Beach, Alberta · From January 2016
Been engaged for 12 years! I am so exited that by 2022 I'll be marrying the love of my life! The one after almost 13 years whom still give me butterflies... View more
Been engaged for 12 years! I am so exited that by 2022 I'll be marrying the love of my life! The one after almost 13 years whom still give me butterflies in my stomach, makes me feel like I can achieve anything. Loves me for who I am and even thinks I am pretty even when I just woke up. The one who supported me since day one with raising my son with special needs, and shared the joy of having children together.
🕐 WEDDING COUNTDOWN...
August 8, 2022

Wedding Officiants in Canmore Area!
Leila
, On February 27, 2022 at 20:44
Looking for someone to officiant our wedding in July in Canmore,AB! Any recommendations would be greatly appreciated. Thanks in Advance!