Hello amazing ladies!!
If you're wearing a diamond ring, you like classic elegance! You might more than one thing in common!
Who is wearing a diamond engagement ring? Show off your ring!!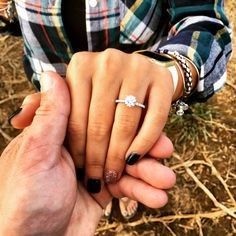 What cut does your diamond have?

Share your picture, tell us when you got engaged and comment on other people's pictures!

**
See the other ring club in here: The ring clubs!
Image: Pinterest