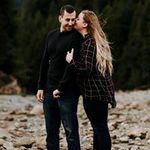 Seleena
Egmont, British Columbia · From August 2018
I met my future husband after my brother gave me a job at his company. It took us about 7 months to start talking and then we were hooked! He took me on a... View more
I met my future husband after my brother gave me a job at his company. It took us about 7 months to start talking and then we were hooked! He took me on a trip to Iceland about 2 months after we started dating, and we've been attached at the hip ever since. He proposed on our second trip to Iceland because it is special to us. It also happened to be my 26th birthday. I cannot wait to marry him in just a few months!
Happily married 🎉
September 23, 2019

Our #loveisdollyouneed Wedding!
Tori
, On October 15, 2019 at 11:00
I'M MARRIED!!!! Yup... I know - October 5th was like 10 days ago... but man, life is hectic! Okay, first things first- when I last posted the night before the wedding (Let's get'er done!) everything...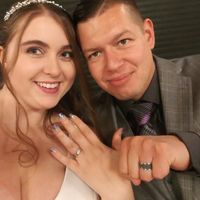 3