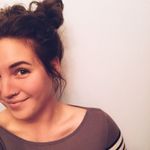 Kait
Lincoln, Ontario · From November 2017
I'm a small town girl, getting married to a farmer with the biggest, and kindest heart. We've lived a block away from each other for a few years now, and... View more
I'm a small town girl, getting married to a farmer with the biggest, and kindest heart. We've lived a block away from each other for a few years now, and for the longest time I had never given a second thought to it. I would always walk my dog along the route past his farm, and he would make small conversation. Eventually, he invited me for a beer, and the next a ride in the combine, and the rest was history! We can't wait to be married and settle down!!
Happily married 🎉
August 11, 2018
The Wedding Bells Rang!
My wedding day has come and gone (July 7th). It was a PERFECT day weather wise, and almost everything went off without a hitch. I haven't gotten my photos from my photographer yet, but did get some...




5