Hello everyone! You've arrived at the last question and the end of the wedding night

So...
Will you be carried or carrying your spouse over the threshold? Or are you skipping this tradition?
This tradition began in medieval Europe, with the groom carrying the bride into their new home to avoid bringing evil spirits in! Apparently a bride is extra vulnerable to evil spirits through the soles of her feet

Wedding Traditions: Keep or Skip?
Photo by Laura Murray Photography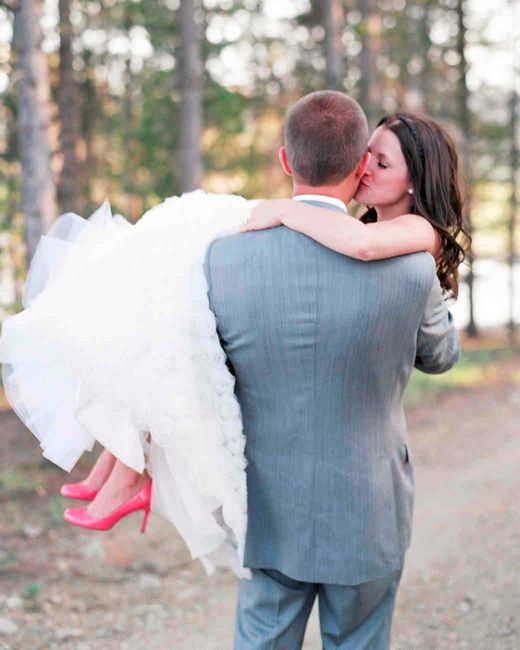 We hope you liked this week's game! If you have any questions you can always open a new discussion here .