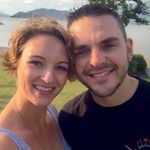 Shelby
Chilliwack, British Columbia · From May 2017
My fiance and I have been together for 6 years. We met at our families' summer homes.
Happily married 🎉
October 14, 2017
Did you ever wish you were eloping instead?
Lynnie
, On November 6, 2017 at 12:28
Last question!! Throughout the entire wedding planning process - have you ever said *or thought* "man I wish we were eloping instead"? Are you innocent or guilty ? ***** Thanks for playing!!! If you...