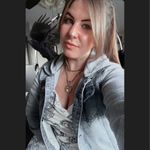 Rebecca
Stephenville, Newfoundland and Labrador · From June 2019
29 and finally marrying the love of my life in 2023 I love fall and all dark colour schemes for weddings opposed to the traditional style. ❤️ but then... View more
29 and finally marrying the love of my life in 2023 I love fall and all dark colour schemes for weddings opposed to the traditional style. ❤️ but then along came a plot twist and everything is ending up looking like the set of Bridgerton
🕐 WEDDING COUNTDOWN...
October 7, 2023
Am i being Ghosted??
OK so what would you ladies do in my situation? I had met with a lady to do my make up for my wedding had her do a trial run and make up I like the way she done it confirm she was available that date...