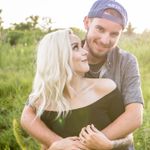 Trinity
Burlington, Ontario · From October 2017
In love with a stone mason. We've been together for 4 years. He proposed valentines of 2018. I can't wait to marry the hell out of him. Ceremony in 1800s... View more
In love with a stone mason. We've been together for 4 years. He proposed valentines of 2018. I can't wait to marry the hell out of him. Ceremony in 1800s white church & reception in the "big barn". Vintage rustic glam inspired.
Happily married 🎉
May 2, 2020

Hair extensions for wedding day
Megan
, On March 20, 2019 at 11:27
I am interested in getting hair extensions for my wedding hair but I've never had them before. I know there are different types but I really don't know much about them at all. Are clip in or tape in...