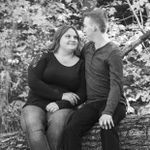 Amanda
Edmonton, Alberta · From October 2016
I am a 24 year old Alberta girl who is excited to be spending the rest of her life with her best friend and boyfriend of 10 years! 10.20.16
Happily married 🎉
August 4, 2018

Second Guessing Our Photographer...
Amanda
, On November 16, 2017 at 10:33
Hey ladies... I need some advice... So FH and I had decided on our photographer... We had met with him, seen some of his work, agreed on a contract, put the deposit down, and everything. We were quite...