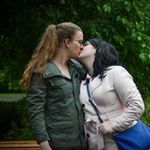 Kenna
Halifax, Nova Scotia · From August 2019
Just a simple romantic control freak trying to plan everything as quickly as I possibly can, and not for lack of planning time!
🕐 WEDDING COUNTDOWN...
September 16, 2023
Coronavirus Concerns
Kenna
, On March 28, 2020 at 10:04
Hey all, I know there's a larger discussion in the plan a wedding tab but I thought it would be nice to have a smaller one more contained to our locale. So, my wedding is planned for September 12th,...