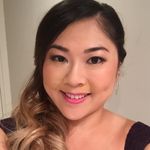 Cindy
Toronto, Ontario · From February 2018
Excited for my big day! My partner is the love of my life, my light to my darkness. He is my rock, my teddy bear, my everything.
Happily married 🎉
November 2, 2019
Are save the dates necessary?
Kelsey
, On October 22, 2019 at 10:27
For a Summer 2021 wedding, should we sent Save the Dates now and then invitations closer to (8 months or so in advance), or just skip Save the Dates and only do invitations? What's the etiquette here?...