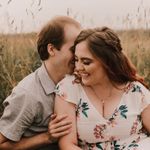 Laura
'Mississauga', Ontario · From November 2020
🕐 WEDDING COUNTDOWN...
August 20, 2022
Thoughts on crowns/tiaras?
Natasha
, On February 16, 2019 at 21:20
What's your thoughts on wearing a crown/tiara on you wedding day? I'm on the fence with it. My first dress for my ceremony is ball gown and second is fitted. It would go with my wedding theme "the...