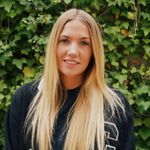 Zoë
Oro, Ontario · From March 2017
Zoe was one of our Community Managers, but has since moved on. If you have any questions please message our current Community Managers, Lynnie and Joey!
I'm leaving
Zoë
, On August 11, 2017 at 11:05
Hello lovely brides-to-be!!! I sadly have to say goodbye to you all! I'm leaving WeddingWire because of a new opportunity in my life. But no worries, the new girls Lynnie and Joey will do great in the...