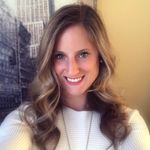 Katelyn
Banff, Alberta · From July 2017
I'm a Professional Engineer born and raised on the Prairies. My fiance and I are very active, playing on several sports teams together, hiking, biking,... View more
I'm a Professional Engineer born and raised on the Prairies. My fiance and I are very active, playing on several sports teams together, hiking, biking, skiing, and camping.
Happily married 🎉
August 3, 2018

Cost of Wedding Ring
What is a typical amount to spend on a wedding ring? Does it depend on the cost of your engagement ring? If he spent a lot on your engagement ring, does that mean you need to also spend quite a bit on...