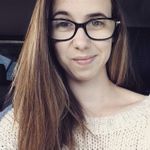 Amy-Lynn
Whitby, Ontario · From October 2016
My fh and i have been togethernfor 10 months, we got engaged after being together for 8 months. At the day of our marriage we will have been together for... View more
My fh and i have been togethernfor 10 months, we got engaged after being together for 8 months. At the day of our marriage we will have been together for 2.5 years. We were out on a sunday drive talking about the future going along some backroads, when he out of no where asked me to marry him. I was caught of the blue and love that we were doing something we both enjoy and it was intimate setting.
Happily married 🎉
May 13, 2022

Small venue, hectic year
Im looking for a smaller venue, something romantic but still fun. Ive had to down size as its been a very hectic year, and it seems the wedding has got pushed to the side. So i am trying to get back...