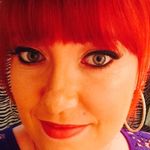 Terry
Saint-Hubert, Quebec · From June 2016
Happily married 🎉
May 13, 2017

Found my junior bridesmaids dresses!!
Terry
, On January 15, 2017 at 23:00
I decided to choose my 2 nieces as bridesmaids. They are 10-11 years old . I went shopping today and finally found the dresses and the perfect colours. And only paid 60$ for both. So I'm really...