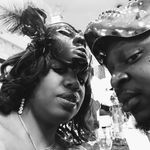 Renée
'Toronto', Ontario · From August 2018
Fiance and I met in high school and reconnected in 2014. We got engaged in Ocho Rios Jamaica 🇯🇲 July 2018. We will be a blended family with 9 children... View more
Fiance and I met in high school and reconnected in 2014. We got engaged in Ocho Rios Jamaica 🇯🇲 July 2018. We will be a blended family with 9 children between us!
🕐 WEDDING COUNTDOWN...
October 26, 2024
Paradise Banquet Hall
Shantel
, On February 4, 2021 at 10:37
Hey! Did anyone have their wedding at Paradise Banquet Hall during the pandemic? Also is there anyone getting married at this venue?