Post content has been hidden
To unblock this content, please click here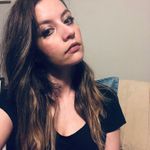 Tattoos on Bride
What are your thoughts on having visible tattoos on the bride? I have one n my forearm that I don't mind for the big day but I am sooo wanting to add to my arm but I am paranoid about how it'll look on the big day... i want some flowers on my shoulder .. thoughts?? Anyone have any experience with tattoo concealer? I know the tattoo would be part of who I am and everything but I'm just feeling traditional or something and wondering if I should wait go get more ink (wedding is inAug)
Latest activity by Joannie, on October 9, 2019 at 20:19
Curious

September 2019 Quebec

I think it makes your photos even more personalized. I have half a sleeve and i think the photos turned out beautiful😊

Thanks everyone for your comments. You're really inspiring me to get it done!!!

Beginner

June 2021 Quebec

If getting the new tattoo makes you happy then go for it. I have tattoos but on my legs so they wont show but even if they did, it wouldn't bother me. Im also considering getting more and they would be visible on my wedding day (september 2020) Do as you wish, and what makes you the happiest

Beginner

May 2023 Ontario

I have a tattoo on my left shoulder. It's a small one but I'll definitely be showing it on my wedding day

Newbie

August 2025 Ontario

I don't have any tattoos...yet lol...but I don't see anything wrong with adding anymore art. It's your wedding, and your tattoos are apart of you and who you are. Flaunt them!

Frequent user

July 2021 Ontario

I have a piece on my back and only the top will show slightly and I have one on my wrist and it doesn't bother me at all.

I am more bothered by my 2 larger moles that will show in my dress

Ive seen the tattoo concealer on insta it looks like it works lol. but if you love tattoos you can show them off!!

3 of mine will be visible in my dress and have no problem with them being shown off. I didn't even think about them when I chose my dress honestly lol I just chose the dress I fell in love with

Expert

June 2021 Saskatchewan

I think it is fine to show your tattoos. I actually wanted to make sure my dress didnt cover my half sleeve. I have attached a couple of photos. These are my tattoos that will be visible on the day.

Expert

October 2021 Nova Scotia

I just chose my dress keeping in mind that I wanted my tattoos to be visible, especially the two on my left arm, so I went with illusion sleeves.

I've used tattoo concealer before and it sucks. Even the highest coverage concealer will need to be caked on and uncomfortable. Plus it looks really strange to have makeup on a part of your arm.

Definitely add to your tattoos if you're craving ink, a floral piece on your shoulder would be a lovely accent peeking out from behind a strap or neckline.

Master

October 2019 Ontario

My friend got married in June and has a back/shoulder tattoo - you can see that she didn't bother covering it up lol

I'd say if if it's something you really want, I wouldn't bother covering it up - it is a part of who you are. Definitely don't cover something up because you want to look more "traditional".

Expert

August 2019 Saskatchewan

I would go for it! if your wedding is a year away you said in august I would just do it! make sure you give yourself enough time to heal!

View quoted message

I do want haha we'll see

View quoted message

Love it!!!

View quoted message

Beautiful way to put it thank you

Expert

February 2020 Ontario

I have 3 tattoos, two of which will be visible in my dress. My logic is that if I wanted something on my body forever (and if I wanted to carry the meaning with me always), then I should also want to honour them on one of the most important days of my life.

It's totally a personal decision. I love other peoples tattoos although I don't think I'll ever get one. If it's something you want go for it.


Super

October 2019 Ontario

View quoted message

Thanks! I mean it's your day you can do what you want. Here's a photo of my dress/chest piece.

View quoted message

Love your attitude and confidence

Super

October 2019 Ontario

I bought a dress specifically to show off my chest piece. My tattoos are all so important to me. I don't have a single one that isn't important to me. 3 out of 4 will be visible on my day. I say if it's you do you girl.
Groups
WeddingWire Article Topics