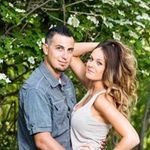 Cassandra
Aurora, Ontario · From December 2016
My fiance and I have been together for over 4 years now. April 2016 he asked me to marry him while we were in my favourite place (Florida) on a helicopter... View more
My fiance and I have been together for over 4 years now. April 2016 he asked me to marry him while we were in my favourite place (Florida) on a helicopter ride over Disney World.
Happily married 🎉
September 9, 2017
Keep or Skip: Carrying over the Threshold?
Lynnie
, On August 7, 2017 at 11:46
Hello everyone! You've arrived at the last question and the end of the wedding night So... Will you be carried or carrying your spouse over the threshold? Or are you skipping this tradition? This...