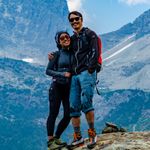 Gwen
Banff, Alberta · From November 2021
🕐 WEDDING COUNTDOWN...
August 5, 2022

Rsvps - via mail or online?
Kate
, On January 27, 2022 at 13:58
Hi! Are you guys including RSVP cards in your invites to mail back or utilizing an online system? We are using The Knot for our wedding website, but I haven't figured out how to upload our gystlist...