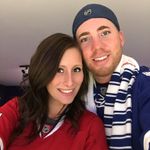 Sydney
Bowmanville, Ontario · From February 2017
26 years old. Bartender. Looking forward to marrying the man of my dreams.
Happily married 🎉
August 25, 2018

Bridesmaid/bridal hairstyles
I would love to see everyone's inspiration for bridal hairstyles, and bridesmaid hairstyles! I can't decide on much of anything, especially because all of the bridesmaids have different hair lengths...