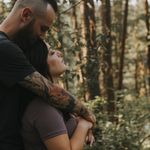 Jennifer
Golden, British Columbia · From April 2017
Hello! I am a 30 year old from Calgary AB. My FH & I have been together for 12 years & are very excited for our new adventure together as husband & wife!
Happily married 🎉
September 1, 2018

Bridesmaids Dresses - Online suggestions?
Hello! I am thinking of getting my bridesmaids dresses online. Has anyone ordered from Cocomelody or Shop Revelry? If so, how was the quality? What were the duty fees you had to pay? Thanks in...