...We did it!
My husband & I were married on September 1st & it was the best day, ever. Weather turned out amazing, we had a few small hiccups, which to me was more than okay - it makes for a very memorable time.
-Lots of wasps during the ceremony! My husband used his awesome swatting moves to protect me haha-The boys not realizing they were supposed to bring my vows too, leading to me standing there all awkward & telling a joke, the DJ turning on the music to save the awkwardness & our coordinator, photographer a friend and the venue owner running to our cabin to find them! -Kita, our dog started howling/talking when the officiant asked for objections LOL-The dogs play fighting during the signing of the papers-Forgetting our cake cutting set so having to use a butter knife-I thought my phone deleted our wedding speech when we got up there which I had a slight panic attack... but then I scrolled and realized it was there.
As cliche as it is, Our wedding was seriously the best day of my life. It went off without any real problems & it 10000% exceeded my expectations.
Here are some photos that our guests took that I wanted to share. I cannot wait to see our professional photos!
For anyone who is planning their wedding or about to get married, my advice to you...is don't worry

Everything will go as planned. And if things happen, let it be! Enjoy your day as it is the beginning of your new life with your new spouse!

Our Archway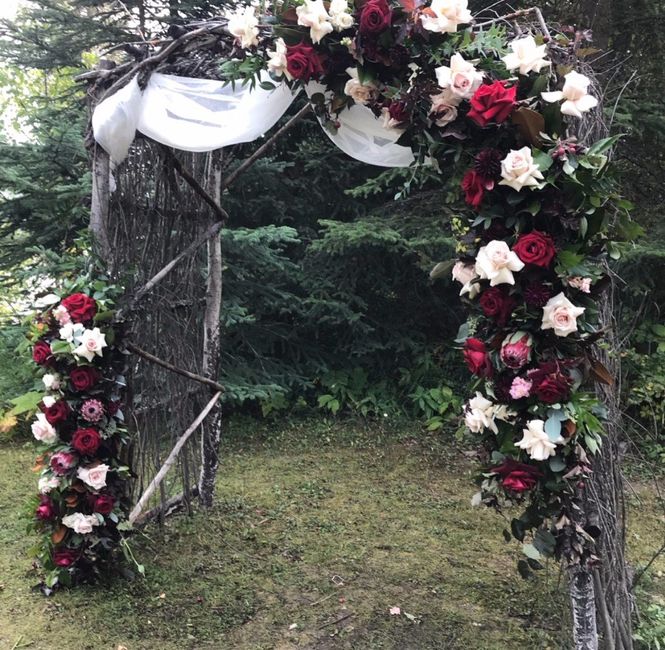 The Boys walking in
My Dad & I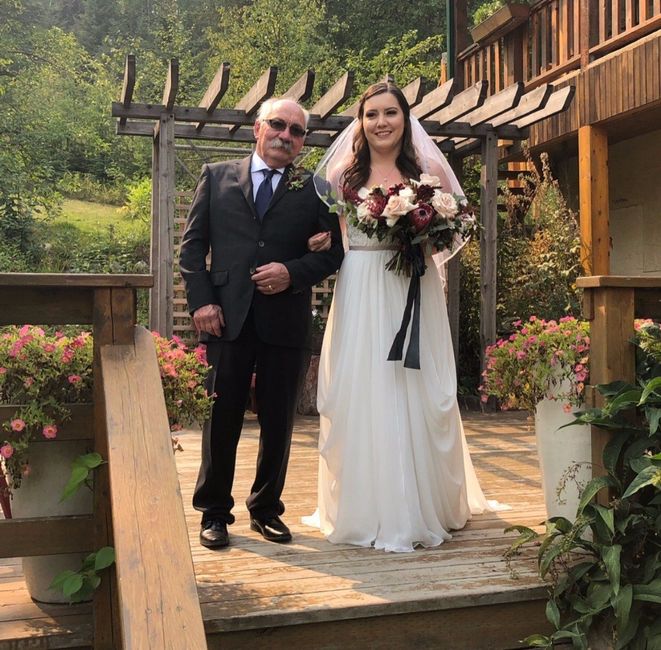 Ceremony
Ceremony 2
High Five!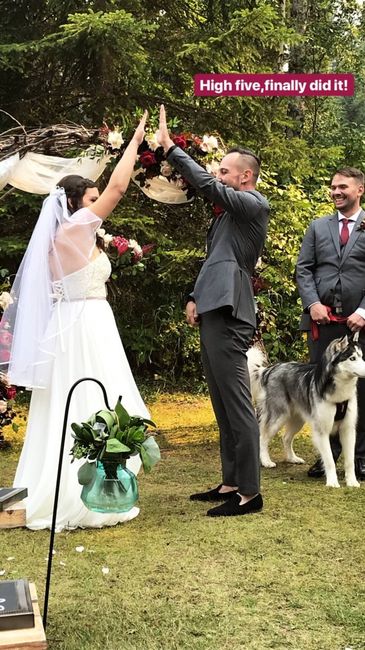 Behind the Scenes at our Bridal Party photos
Our parents, siblings & Grandparents

Some of the Group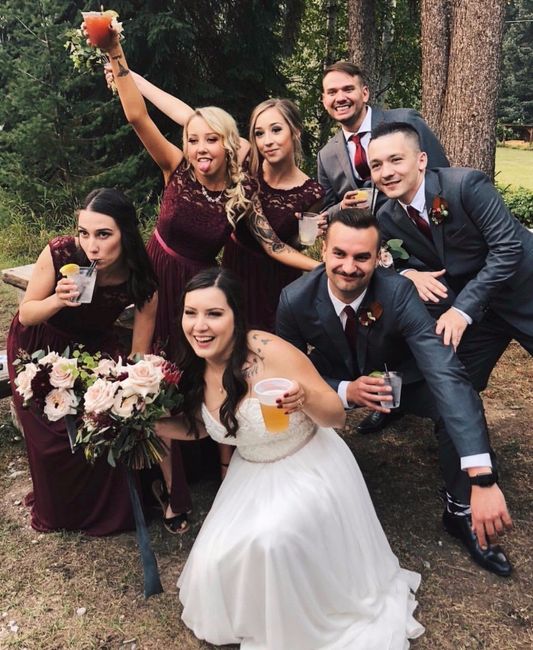 Guests Photo of the Table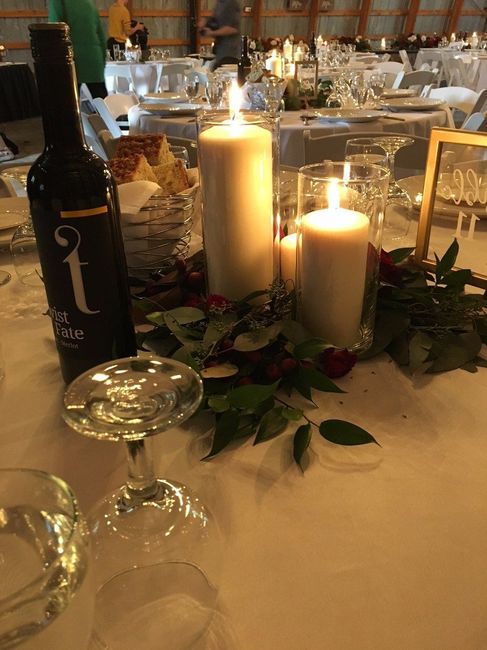 Cake & Cupcakes Table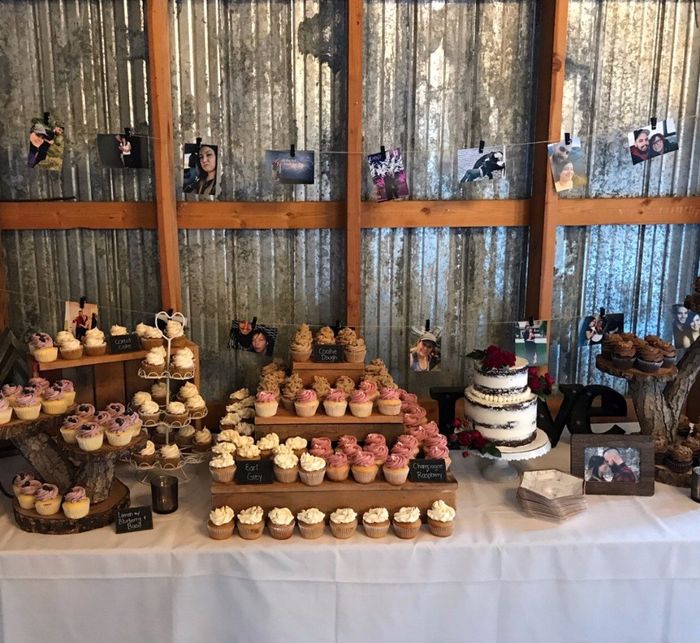 Candy Bar
Cutting the cake with our butter knife LOL