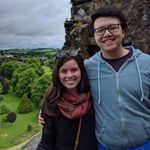 Laurel
Winnipeg, Manitoba · From August 2017
Happily married 🎉
September 8, 2018


I started a discussion
1500 days ago
1 pt
Trying to figure out what to get my Bridesmaids as gifts!
- I am paying for each of their hair and makeup, but feel like thats not quite a gift as its something that also is for me, I'm having a hard time as my fiance is getting his groomsmen rasberry Pi's (like miniature computers), and he's thought of...

I started a discussion
1523 days ago
1 pt
Bridesmaid gift ideas?
I have 5 bridesmaids and 2 jr bridesmaids (12&14) I am at a loss of what to get them as gifts the day of. I don't want to get them something for the wedding day but rather something they would use more on a day to day basis. The problem is they...

I started a discussion
1534 days ago
1 pt
How to stuff envelope invitations
We ordered our invites from vistaprint, using an email for RSVPs. I forgot to include the RSVP email on the invitation, so have included RSVP cards that say to rsvp to an email. RSVP cards are custom size so do not have an envelope because they're...

I started a discussion
1603 days ago
1 pt
Bridezilla? Or fair request?
One of my BMs informed me should would have a newborn at the time of our wedding. I am thrilled or her!! My dilemma: Her husband is in the party and her parents are invited. She wants to have her newborn up at the head table with her, I don't know if...

I earned a badge!
1603 days ago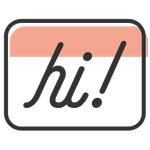 Break the Ice
We were hoping to hear what you had to say! You've broken the ice by sharing your thoughts in your very first discussion. We can't wait to see where the conversation goes.

I started a discussion
1603 days ago
1 pt
Bachelorette party ideas for pregnant/new moms!
My dream bachelorette was always going to a cabin and having a girls night there. Wine, swimming, boating, etc! however I don't think that's possible because I have 2 bridesmaids that have babies under 1 year old and 2 that are pregnant now! - aka...

I earned a badge!
1686 days ago
Hot Streak
Hot streak! You can't get enough of the WeddingWire community, can you? Thanks for being a loyal community member and visiting us 5 days in a row.