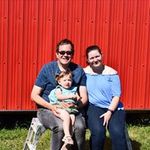 Stephanie
Victoria, British Columbia · From July 2017
When I was a child I thought I would be married by 20, with two children by the time I was 25. That didn't happen though, because I didn't meet Jamie... View more
When I was a child I thought I would be married by 20, with two children by the time I was 25. That didn't happen though, because I didn't meet Jamie until I was 22 years old. I knew after the first date that I was going to marry this man.
Happily married 🎉
August 8, 2022


I started a discussion
2245 days ago
1 pt
Scottish Wedding
Does anyone have any tips or advice for planning a Scottish wedding? My fiance's father was of Scottish descent, as was my grandfather. Neither one of them is here to see us walk down the aisle, but I would like to honour their memories by having a...

I earned a badge!
2308 days ago
Hot Off the Press
Extra! Extra! That discussion came hot off the press. You got the scoop and posted the very first discussion of the day.

I earned a badge!
2308 days ago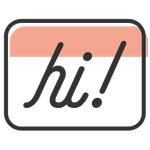 Break the Ice
We were hoping to hear what you had to say! You've broken the ice by sharing your thoughts in your very first discussion. We can't wait to see where the conversation goes.

I started a discussion
2308 days ago
1 pt
Booking a venue
Hello fellow brides, My wedding is July 2019 and I'm looking at venues. I'm just wondering how far in advanced one can book their chosen venue(s). I want to get as much of the big planning done before next summer, so I'm wondering how early is too...

I participated in Stephanie's discussion
2315 days ago
3 pt

I started a discussion
2317 days ago
1 pt
Simple centrepieces
We're looking for ideas for simple centrepieces for the tables at our reception. Because there are a large number of children attending our wedding (7 children age 6 and under) we want to avoid the risk of the centrepieces being knocked over. My Maid...