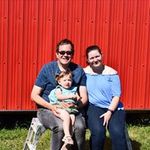 Stephanie
Victoria, British Columbia · From July 2017
When I was a child I thought I would be married by 20, with two children by the time I was 25. That didn't happen though, because I didn't meet Jamie... View more
When I was a child I thought I would be married by 20, with two children by the time I was 25. That didn't happen though, because I didn't meet Jamie until I was 22 years old. I knew after the first date that I was going to marry this man.
🕐 WEDDING COUNTDOWN...
August 8, 2022
Scottish Wedding
Does anyone have any tips or advice for planning a Scottish wedding? My fiance's father was of Scottish descent, as was my grandfather. Neither one of them is here to see us walk down the aisle, but I...