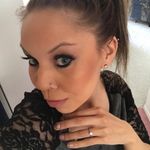 Christy
Parksville, British Columbia · From January 2017
Happily married 🎉
September 3, 2017


I started a discussion
1815 days ago
1 pt
Second dress (boogyin' dress)
Who is changing into a different dress for the dance part of your reception?? Paying all this money for a dress and don't want to take it off but I don't know how comfortable it will be to dance in all night lol 🤷🏼‍♀️

I started a discussion
1820 days ago
1 pt
Songs
Just curious..... what song are you dancing to for your first dance? Bride/father dance? What song are you using for the bouquet toss? Garter removal and toss? Cake cutting? Reception entrance song?

I started a discussion
1858 days ago
1 pt
Getting ready lounge wear
I would like to get my bridesmaids something to get ready in the morning of the wedding (matching outfits) either button up flannel shirts, pjs, over sized shirts, sweaters ?? Something that everybody will be comfortable in. I considered robes but I...

I earned a badge!
1871 days ago
First Look
A wedding first look is a beautiful photo of the couple seeing each other for the first time. You gave our community a beautiful first look by sharing the first picture of the day!

I started a discussion
1871 days ago
1 pt
Tuxedos and bridesmaid dresses
My bridesmaids are in dark brown long elegant dresses. We originally picked out black tuxedos with the brown ties and vests. I just realized now that maybe the black tuxedos will be too dark with the brown dresses? My colours are espresso brown,...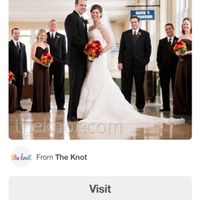 1

I participated in Christy's discussion
1892 days ago
3 pt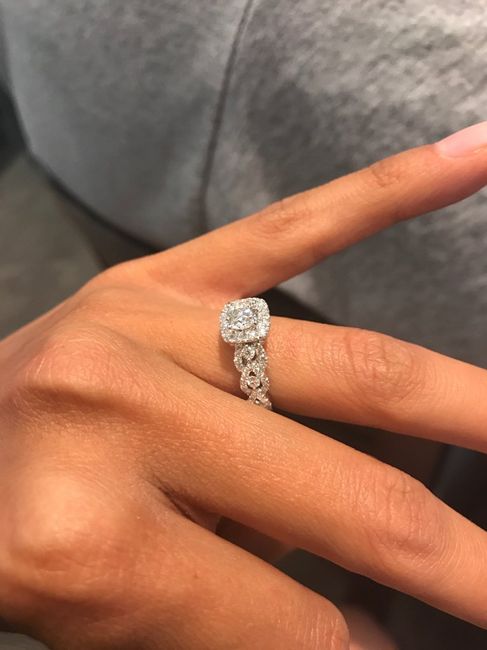 Wedding band
Thanks Laura☺️💕That's a good idea too about what your friend does👌🏼
...
Go to the discussion

I started a discussion
1894 days ago
1 pt
Wedding band
Is everybody getting a wedding band ? I was originally planning on getting a band for my engagement ring but I've been looking and found another ring that I am considering trading up for. But the problem is, it really doesn't need a band in my...




4

I started a discussion
1954 days ago
1 pt
Heart drop box for guest book
I'm looking for somebody that makes these! I've come across a lot of crafters but they only do the rectangle box. Etsy does have them but it's going to cost $300+ shipping from there Any leads would be fantastic!
1
View more