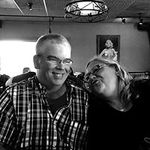 Tracy
Brantford, Ontario · From May 2016
born and raised in england, emigrated to canada when i was 10 years old, i am now 46 years old, and this will be my first wedding...guess i was waiting... View more
born and raised in england, emigrated to canada when i was 10 years old, i am now 46 years old, and this will be my first wedding...guess i was waiting for the right one....we met online and we instantly felt like we'd known each other our whole lives, we are best friends, have so much in common - everything was sunshine and butterflies then the s*$t hit the fan, the bottom of our fluffy cloud fell out, there has been so many sad/bad things happen...more than 3...so i felt i was cursed, but he has been by my side through all of it, so I know he's my one and only.
Happily married 🎉
May 26, 2018
Wedding details
it will be held at Brantwood Farms, I've driven past it most of my life, and always wanted to have or see a wedding there..the ceremony itself will be outside under the huge oak tree, followed by reception in the barn with strodes bbq food truck serving pulled pork, brisket, salads etc, open bar, i want everyone to come dressed as they are, stay as long as they want...well til midnight, when i'm pulling the plug. i have a photobooth being set up, i am having one group photo of everyone outside in the courtyard, then everyone can get busy in the barn while we take a few more. my photographer and close friend works with the police is a forensic photographer...so we're gonna have some fun with that...chalk outlines etc. lol, that's how we roll. decorations will be simplistic, fairy lights
B&W
Beige
Black
Blue
Brown
Burgundy
Fuchsia
Gold
Green
Grey
Orange
Pink
Purple
Red
Silver
White
Yellow

Winter
Spring
Summer
Autumn

Beach
Countryside
Elegant
Modern
Night
Open air
Rustic
Vintage
Discussions I've participated in
7

Has wedding planning taken over your life?
Joey
, On May 14, 2018 at 08:42
It's time to get real - have you fallen down the wedding planning rabbit hole? Does your life revolve around the wedding? Are all your thoughts consumed by your upcoming nuptials? Has wedding planning...
Tracy,

wednesday 16-May-18
6

diy Bouquets
I'm designing my own bouquets of burgundy, white and blush flowers. How many people did this? Where is the best place to get fake flowers for an affordable price without making them look TOO fake?...
Michelle,

saturday 24-Mar-18
14

Food Suggestions
Hi Everyone, I am having a 7pm reception and therefore not serving a formal dinner. Looking to put out some food around 9pm, any suggestions? I also have the option at my hall to do my own food rather...
Katherine,

tuesday 13-Mar-18
14
Activity
Your wedding day is so close! Getting excited? I hope you are able to find some time to relax amongst any last minute planning. All the best on your wedding day!

I participated in Joey's discussion
2027 days ago
3 pt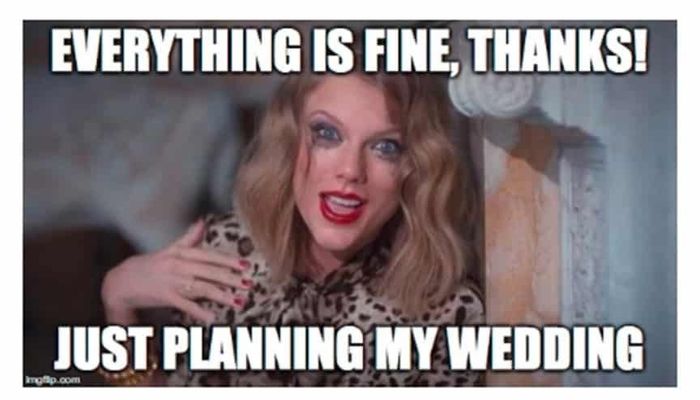 Has wedding planning taken over your life?
Damn...lol..10 out of 10 Wedding is may 26...nothing but wedding mania
...
Go to the discussion
Groups
WeddingWire Article Topics