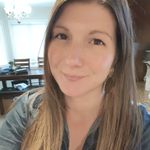 Pat
Wakefield, Quebec · From June 2019
🕐 WEDDING COUNTDOWN...
September 4, 2022

Couples getting married on September 4, 2022 in Quebec
Pat
, On June 28, 2022 at 07:29
Hi everyone! How is everyone holding up with all the wedding planning and the day getting closer and closer!? This is our third year planning and replaning due to covid, excited to be able to enjoy...