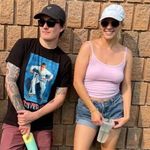 Emily
'Ancaster', Ontario · From July 2021
Hi there! I'm Emily, and as a person who loves to plan and host I am having a blast on this website.
🕐 WEDDING COUNTDOWN...
December 15, 2022

Officiant Cost
Emily
, On October 18, 2021 at 17:18
I'm just curious to see what other people paid their officiant! I've come across such a different range of prices and I'm trying to figure out what a normal price point would be.