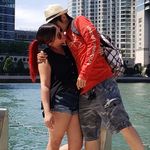 Lynne
Canmore, Alberta · From October 2017
🕐 WEDDING COUNTDOWN...
October 5, 2023


I started a discussion
178 days ago
1 pt
Chinese Reception - Djs
Hey all! I would like some input about hiring a DJ or not. We're doing 2 weddings so this year we will be having a Chinese wedding with our families and relatives. Tea ceremonies will be held at our parents' respectable homes followed by reception at...

I started a discussion
282 days ago
1 pt
Venue Location on Hold!
Hi everyone, Hope everyone's wedding planning are going smoothly! We finally have decided on a venue for our destination wedding but unfortunately, they're not booking until 12 months in advance! (We're getting married in Oct 2023) So we held the...

I participated in Lynne's discussion
374 days ago
3 pt

I started a discussion
376 days ago
1 pt
Chinese Tea Ceremony and Vow Renewal
Hi everyone! I've been brainstorming a lot of ideas and need some advice or if anyone has done anything similar! Originally, we're thinking of have the ceremony and reception in 2023 (it's also a destination wedding) but my fiancé wanted to get...

I started a discussion
434 days ago
1 pt
Save-the-date, actual date?!
Hi fellow brides/grooms-to-bes! Can we send save-the-date cards if we don't have our date set in stone or a venue booked? We have a date we would LIKE the wedding but things can change depending on venues etc. Should I still send out cards?

I started a discussion
516 days ago
1 pt
Uneven Bridemaids & Groomsmen
As the title states, what if we have an uneven amount of bridemaids and groomsmen? I plan to have my 4 sisters to be MOH and 3 bridesmaids while my fiance plans to only have his brother as a Best Man. Would it be imbalanced for photos or even walking...

I earned a badge!
519 days ago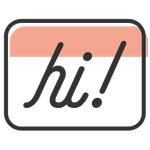 Break the Ice
We were hoping to hear what you had to say! You've broken the ice by sharing your thoughts in your very first discussion. We can't wait to see where the conversation goes.

I started a discussion
519 days ago
1 pt
Bridal Party Consisting of just Sisters
Hi fellow brides-to-be, I recently got engaged a week ago and slowly planning things mentally before going full speed ahead. I'm the oldest of 5 sisters so I would be making my second sister as the MOH because we're close and the other 3 as...