Tracy
Lake Louise, Alberta · From June 2021
Happily married 🎉
May 4, 2022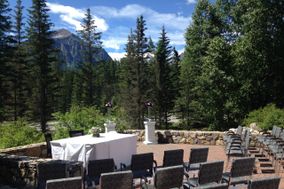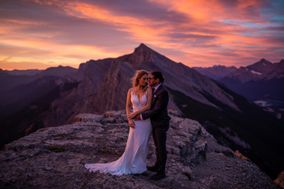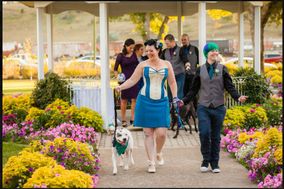 Discussions I've participated in
35

Speech Dilema
Julie
, On May 29, 2022 at 14:35
My daughter (20 years old) is my Maid of Honor and has flat out told me she hates public speaking and would rather not speak. LOL How important is that speech from her? Should we offer that to someone...
Julie,

friday 15-Jul-22
13
Outdoor ceremony decor
Cc
, On June 22, 2022 at 16:11
For those that have or are having a small intimate outdoor ceremony did you go all out for the decor? I'm in such a toss between decorating and not as I do take into consideration of all the clean and...
Tracy,

friday 8-Jul-22
14
Who's in your Party?
Carine
, On June 13, 2022 at 12:52
Who is in the wedding party? (how did you decide, how many people, if you're skipping it entirely, how do you know them, or how long you've known them, if you're including siblings or future in-laws) ...
Carine,

thursday 8-Dec-22
40
Activity
I participated in Julie's discussion
511 days ago
3 pt
Speech Dilema
Agree, we didn't have any speeches because we had better things to do!
...
Go to the discussion
I earned a badge!
511 days ago
The Deep End
We see you jumping right on into the deep end! You're cool and confident and know your way all around this community, now that you've posted 50 times.
I participated in Cc's discussion
511 days ago
3 pt
Outdoor ceremony decor
The only décor we had was a wedding welcome sign (oh and my bouquet
...
Go to the discussion
Groups
WeddingWire Article Topics