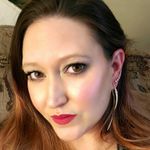 Jenn
Oshawa, Ontario · From July 2018
I am a self-proclaimed movie nerd, lover of music, sports, and books. My professional background is communications & marketing, which I get to put into... View more
I am a self-proclaimed movie nerd, lover of music, sports, and books. My professional background is communications & marketing, which I get to put into practice every day, in an industry I love (sports). Not only am I marrying my best friend but am gaining a wonderful stepson as an added bonus.
🕐 WEDDING COUNTDOWN...
August 20, 2023

Budget Question/opinion
Hey Everyone, After 3ish years of being engaged, and having to postpone planning due to layoffs, non-payment from employers, and of course, COVID, I have slowly started to get back into the swing of...