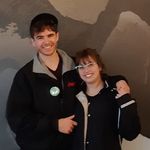 Xandra
Quebec, Quebec · From November 2018
Happily married 🎉
November 2, 2019
Wedding Favours - Necessary?
So at our wedding we are offering fully paid food service, open bar, entertainment, etc. Is it absolutely necessary to have wedding favours? If so, do you have any ideas on low-cost options? We've...
Seating: Each Side to Themselves or Intermingled?
Greetings all! You have been so helpful to me in the past that I'm back with another question! In your seating at the reception, do you have the tables divided by family? Divided by relationship...