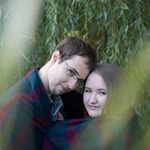 Valerie
Bourget, Ontario · From January 2016
J'ai renconté mon fiancée en été 2008 l'or d'une activité que nous avions en commun L'écho d'un Peuple, mais nous avons seulement commencer à sortir... View more
J'ai renconté mon fiancée en été 2008 l'or d'une activité que nous avions en commun L'écho d'un Peuple, mais nous avons seulement commencer à sortir ensemble en avril 2013 suite à plusieurs renconte à l'école, ciméma, ... Mon amour à fait sa grande demande le 14 février 2014 après ma soiré de fille au ciméma pour voir Fifty Shade of Grey, c'était très romantique avec un texte qu'il a composé par rapport à des film de Disney (Tandis que je suis une très grande fan de film Disney). Maintenant nous organisions notre mariage sur le thème de Disney.
Happily married 🎉
July 22, 2017


How to change color in the rsvp
How to change to color of the guest name. Now I have a dark background on my website, all my text is white/gray but the search of the name in the RSVP is Black. Please help!! I don't won't to change...