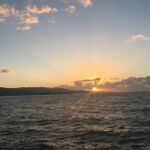 Ginelle
Mississauga, Ontario · From October 2019
Happily married 🎉
July 20, 2021

How did you and your partner meet?
Ginelle
, On October 23, 2019 at 18:28
For me, we met in Canada but our families have had close ties in Florida for a while. I went to a university in Windsor my spouse went to College in the West Indies. We have always been passerbys in...