Post content has been hidden
To unblock this content, please click here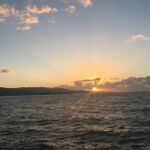 Beginner
July 2021 Ontario
How did you and your partner meet?
For me, we met in Canada but our families have had close ties in Florida for a while. I went to a university in Windsor my spouse went to College in the West Indies. We have always been passerbys in Florida when it came to reuniting with our family for the holidays. As of August 2012 we've been dating till October 11th. we've been inséparable. Recently we bought a in Florida, where we intend on creating memories. Newly weds by law, getting married July 20 2021. I'm so excited to take solid steps forward towards this new journey.
Latest activity by Bianca, on December 2, 2019 at 21:52
Master

August 2019 Ontario

We met working together at a restaurant back in 2009. We didn't really notice each other for a few months, but then we did and that was it. We've been together almost 10 years now!


VIP

September 2019 Quebec

We met at work. We were introduced at a weekly staff meeting, after coming back from a week off. He had just started, so I hadn't met him yet. After that, he asked me out for coffee... almost 9 years later, we got married

Master

October 2020 New Brunswick

We were introduced by friends and started dating a few weeks later.


Ten years later and we're engaged!

Frequent user

October 2020 Ontario

We also met on Tinder (over 3 years ago)! My oldest daughter convinced me to join Tinder. He was the second person I dated on that app! I was fairly newish to the City (moving from Toronto to Hamilton) and he is born and raised in Hamilton! Now we both live in the house I bought, with my two youngest daughters, close to the new football stadium where we both enjoy spending a lot of time cheering on the Ti-cats!

Devoted

October 2021 Ontario

Expert

August 2019 Saskatchewan

A friend had convinced me to download Tinder.. and my now husband was new to the city and also was on it. (I was the first girl he ever met up with hehe) anyway, we matched haha and chatted everyday for about a week before we decided to meet up. We went for coffee at Tim hortons, and the date was actually not that great. When I got there, he stood up and gave me a hug, and he was so tall and smelled incredible and had huge biceps LOL but the conversation was mostly about how guarded he is and how he doesn't trust anyone easily and the military, and blah blah blah.. but I continued to flirt a little here and there and then time came to go home (they kicked us out because we had been there for over 3 hours at this point) and so we said goodbye in the parking lot and he said "I hope I can see you again" and the next day my plans with some friends fell through so I called him up and he was at my house within 20 min and the rest is history! I fell in love with him that very next day.. it was insane! He said I love you 2 weeks after that, but I waited about a month before I said it back because I wanted to be 100% sure about everything and turns out he was the one! yay!

We met at speed dating LOL!

Expert

June 2021 Saskatchewan

We met when we were both working at the same mall. I was working at a kiosk at Quarks for the Christmas season and this guy would walk past me everyday and said hi. He started off really quiet, I could barely hear him. Then he got more comfortable and started saying louder and then started adding on "How are you" and eventually came up to me and said "Where are the men's moccasins?" haha He had been walking past my kiosk for two months at this point, so I knew that he knew where they were. He still didn't give me his name or anything. Eventually I figured out where he worked in the mall and went into the store one day. As soon as I walked in, he started talking to me as if we had known each other a long time. I had to introduce myself because I could tell he was too nervous to.

I ended up getting a job at the University here and quit my job at the mall. So I didn't see him for a few months after that. Then, I happened to run into him at the University one day because he had a Dr's appointment there. It was so easy to talk to him. But I had to get to work and he had to get to his appointment, so we went our separate ways. We still didn't have each other's numbers or last names.


A couple months later, I still couldn't get him off my mind. I did a search on instagram for his first name. I didn't expect to find anything but he was actually one of the first ones to come up. We started following each other and liking each other's posts. A couple weeks later, we started talking. After two weeks of talking, we decided to go for ice cream together and went for a long walk. And we've been inseparable since.


So it took us awhile to get there but once we started hanging out, we knew this was it. We had found the one.


Top

October 2019 Manitoba

It all started on Friday, February 24th 2017.

Some others at work and I were invited over to my friend Taylor's house for a girls game night. You see, the problem was that now that it was a girl's night - Taylor's husband Brad was the only male in the house. It was time to call for backup to up the amount of testosterone in the room.

Well...the first guy Brad thought to call just had to be Kael.

Kael and I seemed to hit it off from the get go - in fact, when it was time to go Kael was ready and willing to offer a ride home to a couple of us. Being the awesome winner I am, I called shotgun and rode up front next to him. Although we were talking and had common interests it still went right over my head as to why he was dropping off my friend first when it would make more sense to drop me off first due to the extra driving he would be doing otherwise. Little did I know that after we were the only ones left in the truck that he would ask if I wanted to stop for a quick bite - this would be our first date!

We stopped at the drivethrough at McDonalds and pulled into the parking lot to talk some more while we filled our stomachs. By the end of the night when he finally let me go - we exchanged snap chat information to keep in contact.

That. That is the day that I met Kael. That is the day that I first layed eyes on the man that would turn out to be my boyfriend, bestfriend, fiancé, and now husband.

Beginner

July 2021 Ontario

View quoted message

That's amazing

We met on an online site and chatted for about a month before we met in person. From then it was always time together and keeping each other warm. 6 months after, I made the move to the north side for the better and moved in.

Groups
WeddingWire Article Topics