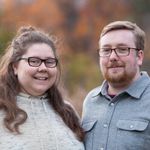 Corinne
London, Ontario · From May 2018
23, lover of stars and puppies. enjoys coffee and ice cream and a good book.
Happily married 🎉
November 16, 2019
Ceremony Rehearsal with the processional song?
Corinne
, On November 11, 2019 at 13:46
Hello! I found the perfect song to play for my processional. The bridesmaids and I (bride) will be walking in to the same song. The song I chose has some "pauses" to cue the next bridesmaid but I'm...