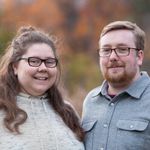 Corinne
London, Ontario · From May 2018
23, lover of stars and puppies. enjoys coffee and ice cream and a good book.
Happily married 🎉
November 16, 2019


I started a discussion
1000 days ago
1 pt
Ceremony Rehearsal with the processional song?
Hello! I found the perfect song to play for my processional. The bridesmaids and I (bride) will be walking in to the same song. The song I chose has some "pauses" to cue the next bridesmaid but I'm still a little worried that if they have not...

I participated in Amanda's discussion
1506 days ago
3 pt

I earned a badge!
1553 days ago
Hot Streak
Hot streak! You can't get enough of the WeddingWire community, can you? Thanks for being a loyal community member and visiting us 5 days in a row.

I participated in Corinne's discussion
1556 days ago
3 pt

I earned a badge!
1557 days ago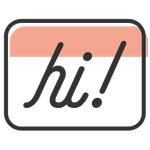 Break the Ice
We were hoping to hear what you had to say! You've broken the ice by sharing your thoughts in your very first discussion. We can't wait to see where the conversation goes.

I started a discussion
1557 days ago
1 pt
What do you recommend to save money?
My fiance and I are looking to spend money where it matters most - for example, we definitely do not feel it necessary to spend a ridiculous amount of money on decorations or invitations as I am quite crafty and enjoy DIY'ing. I also have the...