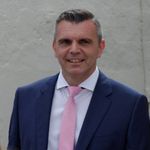 Bruno
Montreal, Quebec · From July 2017
I have been called a groomzilla!
Happily married 🎉
July 28, 2018

In Limbo
Casey
, On April 17, 2018 at 20:43
Everything is booked, all my deposits are down other than on a dress and the boys tux's. I'm bored lol I have nothing to plan or create, I'm just saving money to finish paying everyone. My mother in...

How did you pick your wedding ring?
Morgane
, On April 17, 2018 at 20:47
Here is my dilema- my engagement ring is oval and vintage. I really don't want to get a wedding band welded onto it and I'm worried that an extra diamond band around it will make it look too chunky (i...