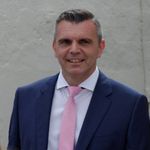 Any other groomzilla out there?!?!
Any original advice for the 1st dance?

Latest activity by Bruno, on April 23, 2018 at 23:28
View quoted message

Agreed 100%, thank you very much for your input and sharing your thoughts.

Devoted

October 2018 Ontario

My only advise is to do something you and your fiancee are comfortable with. If neither of you feels comfortable with doing a full dance routine with complicated dance moves, then just stick with the traditional waltz style or another slow song that is meaningful for the both of you.

Just remember that it is your wedding so ultimately you can do whatever you want, there are no rules or expectations, only guidelines. You don't even need to do a dance if you don't want to, again you both choose what is best for you and what makes you both happy.

Dance lessons are always a good idea i think, unless you're both excellent at dancing, it will definitely take the edge off and give you more confidence.

View quoted message

Hi Joey,

I appreciate your comments as you bring valid points I did not think about.

A slow dance appears to be the classic move in my opinion and it seems safe (less room for mistake but less originality at same time). To be honest, I don't really know what could work best for our wedding so I value your input. I will do more researches and it is definitely something I plan to do with my fiancee. I need to identify a style of dance and find the right music which another challenging topic

Thanks again!




WeddingWire Admin

May 2015 Maryland

Hi Bruno, welcome! It's certainly not groomzilla of you to want input on the first dance. What sort of things would make the dance non-traditional in your mind? Are you thinking of a choreographed novelty dance? Or a song that isn't a slow dance? Is this something you plan to do with your partner, or as a surprise for your partner?

View quoted message

Thank you for your response and sharing your thoughts.

I guess you are right, it depends if the goal is a romantic dance versus fun.

I was wondering if there were other original ideas outside the traditional first dance that everyone expects in the end.




Hey Bruno,




I'm definitely not a Groomzilla... but what sort of advice are you looking for for the first dance?

I've seen people just go really simple, some people will do some dance classes and learn a rehearsed dance.

I've seen some people who aren't into the slow songs go for a full down boogie!
Groups
WeddingWire Article Topics