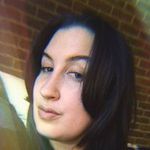 Vanessa
Kahnawake, Quebec · From July 2021
Happily married 🎉
June 11, 2022

Last Month Stress
Hi everyone! My wedding is in less than 3 weeks (june 11th). And the stress is real. Any advice on handling stress with the date so close? I didnt expect to have so many little things left to do....

Wedding Planning Reality Check
Vanessa
, On February 6, 2022 at 23:19
So I'm the first in my friend group to plan a wedding. I'm also the first of my siblings getting married (and probably the only one). I've heard wedding planning was hard I just didnt expect it to be...

Paperless Invites
Abbie
, On January 30, 2022 at 22:07
Has anyone designed and emailed their own invites manually (Instead of using an online site)? Any regrets or considerations?