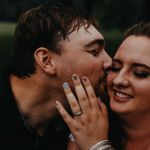 Rachael
Corbyville, Ontario · From July 2021
🕐 WEDDING COUNTDOWN...
October 7, 2023

My wedding website
Christy
, On February 27, 2017 at 23:33
Is there a way to include the wedding date countdown on my website page? Also, what about the menu tab.. is there a way to have "menu" listed on my page instead on the lines icon at the top left...
Calling aug/sep/oct 2022 brides!!
Alyx
, On January 28, 2022 at 00:51
Wedding date -September 30th 2022 I have enjoyed wedding planning since I started in February! It hasn't been too stressful! But the last couple weeks I have felt a little pressure/stress with getting...