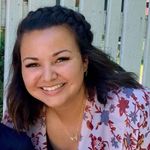 Emily
'Port Alberni', British Columbia · From December 2020
Happily married 🎉
May 21, 2022

How to pick a veil?!
Emily
, On January 22, 2022 at 22:15
My dress is lace and slightly glittery. I can't decide between a pearl studded veil, a lace veil, or a plain veil… what would look best? What would you do?

Should i invite my co-workers?
Emily
, On January 3, 2022 at 04:45
I have been working with this group of people in a small work environment for 5 years. In the last few years, I have really had to sit down and think: Are these really people who I consider friends?...