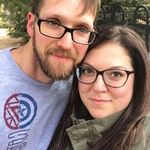 Alex
Orillia, Ontario · From December 2018
Alex and I met at our workplace, became friends, fell in love, have been together for 4 years! We just bought our first house in May 2018 and moved into... View more
Alex and I met at our workplace, became friends, fell in love, have been together for 4 years! We just bought our first house in May 2018 and moved into our home two weeks after our offer on the house was accepted! We brought home our first fur-baby (beautiful black kitten) Roxy in October 2018. And Alex proposed in November 2018, in an intimate way at home. It was a total shock! And I couldn't be happier. I'm so excited to be planning our wedding! We are so excited for our future and the wonderful things to come!
Happily married 🎉
October 16, 2021


I participated in Steph's discussion
963 days ago
3 pt

I participated in Alex's discussion
1279 days ago
3 pt
Chefs Delight
We didn't end up going because of the reviews I read from other
...
Go to the discussion

I started a discussion
1292 days ago
1 pt
Chefs Delight
Question for all you brides! Anyone have experience with CHEF'S DELIGHT? My fiancée and I went to a bridal show last week and won a culinary demonstration with Chefs Delight. They say we get a bridal gift just for attending, which is two free wedding...

I earned a badge!
1297 days ago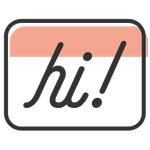 Break the Ice
We were hoping to hear what you had to say! You've broken the ice by sharing your thoughts in your very first discussion. We can't wait to see where the conversation goes.

I started a discussion
1297 days ago
1 pt
Questions to ask venues?
Hi there! Newly engaged here! I was wondering what kind of questions should I be asking venues when my fiancée and I go on tours!? I already have a small list but I don't want to miss anything I could potentially ask! Thank you!

I earned a badge!
1317 days ago
Hot Streak
Hot streak! You can't get enough of the WeddingWire community, can you? Thanks for being a loyal community member and visiting us 5 days in a row.