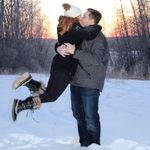 Sarah
Kamsack, Saskatchewan · From February 2018
Historian, museum educator, cat lady, ginger.
Happily married 🎉
June 29, 2019


I earned a badge!
1852 days ago
Hot Streak
Hot streak! You can't get enough of the WeddingWire community, can you? Thanks for being a loyal community member and visiting us 5 days in a row.

I participated in Megis's discussion
1965 days ago
3 pt

I earned a badge!
1970 days ago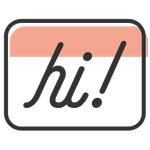 Break the Ice
We were hoping to hear what you had to say! You've broken the ice by sharing your thoughts in your very first discussion. We can't wait to see where the conversation goes.

I started a discussion
1970 days ago
1 pt
Feminist wedding?
Hi all, FI and I are both feminists, and are trying to be mindful to remove patriarchal tradition, and generally wedding elements that don't sit well with us from our day. (No bouquet/garter toss or veil, we are both being walked down aisle by both...

I participated in Andie's discussion
1971 days ago
3 pt