Vanessa
Dartmouth, Nova Scotia · From December 2017
Happily married 🎉
September 1, 2018


I started a discussion
1656 days ago
1 pt
Flaky bridesmaids
What do you do if you can't rely on your bridesmaids? I have been trying to plan and get things ready. I've managed to get them all in the same room ONCE. I've bought their dresses for them, said I'd handle the alterations so they don't have to pay...

I earned a badge!
1721 days ago
Hot Streak
Hot streak! You can't get enough of the WeddingWire community, can you? Thanks for being a loyal community member and visiting us 5 days in a row.

I participated in Vanessa's discussion
1722 days ago
3 pt
Duplicating Guests
I'm looking in the groups section and when I use the drop down to
...
Go to the discussion

I earned a badge!
1723 days ago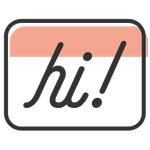 Break the Ice
We were hoping to hear what you had to say! You've broken the ice by sharing your thoughts in your very first discussion. We can't wait to see where the conversation goes.

I started a discussion
1723 days ago
1 pt
Non-traditional food choices
So my Fiance and I have chosen to have pizza for our reception as it is both our favorite foods. I was wondering if anyone else has gone with pizza or other non-conventional food choices for their receptions? If so, how'd it go over?

I started a discussion
1723 days ago
1 pt
Duplicating Guests
Hi there, I seem to be having an issue with my guest list. Every time I go to add someone to a table it duplicates them so then I have two people with the same name on my guest list. I currently have three brides and three grooms at my wedding and it...